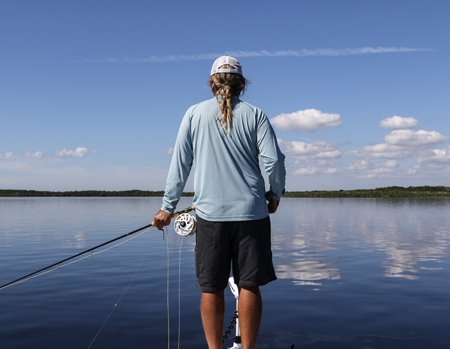 With a cold front coming through today I decided to take a much needed day off.  This front is a minor one I really don't see it affecting the fishing more than a day or two.  Down here in the Everglades there are a lot of places to hide from the wind. (and everything else…)
The weather this past week before this front was the best we have had since we arrived here October 1st.  Probably the best weather we have had all year.  Jenni and I had planned the week off ahead of time to fish ourselves.  We got lucky with the weather and had a few epic days on the water.  Dead calm, laid up sleepers, finners all day.  For fly fishing it is as good as it gets.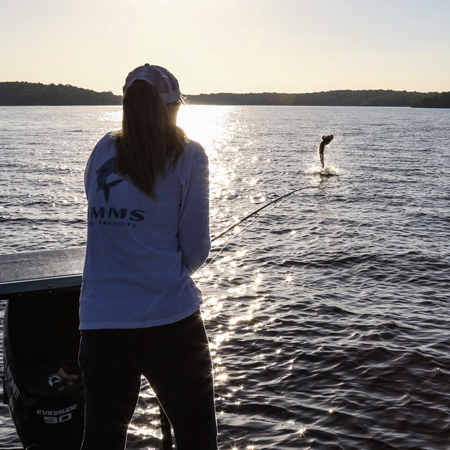 Overall this has been another great fall down here tarpon fishing in the Everglades.  Even with all of the windy weather we had in October as usual the fall migration did not disappoint.  We still have over two weeks till we go home and I am already looking forward to coming back in the spring.
The first two weeks of April are already booked, but we still have a few prime days available in March for tarpon fishing in the Everglades.  It doesn't matter if you fish with spin or fly tackle, tarpon fishing the Everglades is an adventure you will not forget.
At home in the Boca Grande area tarpon season is right around the corner.  May-August is prime time.  Now is the time to get your days in the book.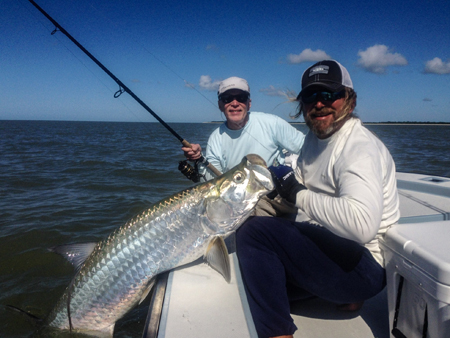 Follow us on Facebook and Instagram for more frequent updates.
Keep the line tight and bow when they jump!
Capt. Mark Bennett

Follow Us!!!