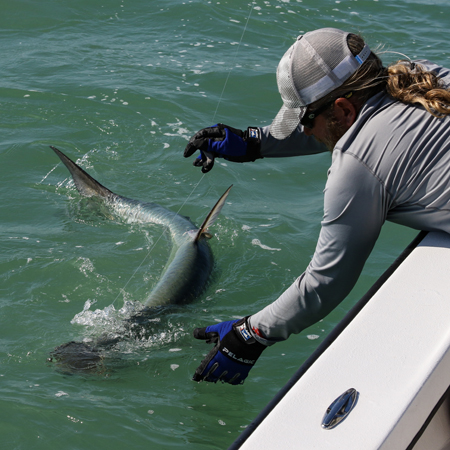 Tarpon season 2018 is upon us.  Jenni and I are busy getting ready to head back south late February to fish the Everglades and upper Keys for the entire month of March.  I have just a couple dates still open.  If you love fishing adventures and really big fish, you owe it to yourself to fish the Everglades.  It is an unforgettable experience.
Like every year we will be back home and ready to fish mid-April.  Just in time for the gathering.  Thousands of tarpon start pouring into the Boca Grande/Charlotte Harbor area in late April.  May-August is the peak of the tarpon migration in this area.  Now is the time to get your dates booked for the 2018 season.
Follow us on Facebook and Instagram for more frequent updates.
Keep the line tight and bow when they jump!
Capt. Mark Bennett
Follow us!!!