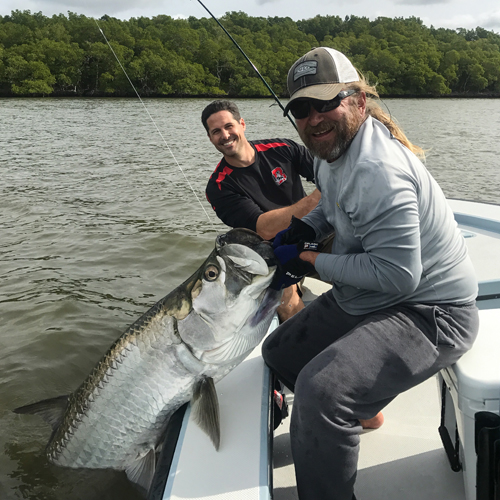 Crazy weather, cooler than average temperatures and tarpon fishing has been on the menu since March 1st.  Yes, we are down in the Everglades as usual this time of year.  We will be here till April 15th chasing the tarpon all over the backcountry.
My big boat is completed on my end.  Next is to get it to Chris at Abel's Marine to finish the rigging.  New Yamaha 150, Porta Bracket and new electronics.  Ready to rock for the Boca Grande/Charlotte Harbor part of the season.
In the Boca Grande area peak tarpon season is May-August.  If you are planning a trip to the area in search of tarpon, now is the time to get your dates in the book.
We had another great fall season tarpon fishing in the Everglades.  As usual the fall migration did not disappoint.  It doesn't matter if you fish with spin or fly tackle, tarpon fishing the Everglades is an adventure you will not forget.  October and November are prime time for tarpon in the Everglades.  We are starting to book for the fall months now.
Follow us on Facebook and Instagram for more frequent updates.
Keep the line tight and bow when they jump!
Capt. Mark Bennett
Follow Us!!!