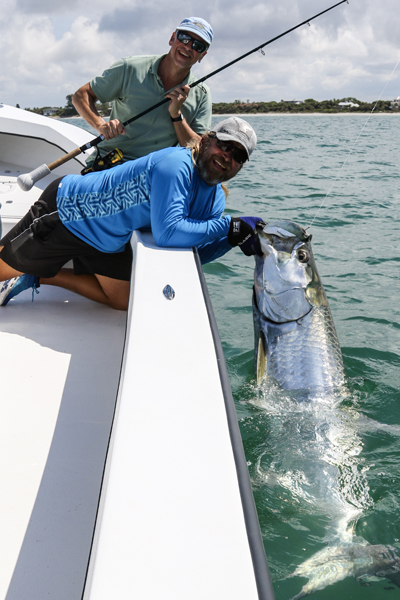 We are now getting into the best part of the season.  The crowds of May and June have gone.  The tarpon are happier and so am I.
There are a lot of differences in the fishing this time of year.  The most noticeable is the boat traffic.  After the big 4th of July weekend Boca Grande is a different place altogether.  As most of my clients and friends know, this is my favorite time of the season.
Here in the Boca Grande area peak tarpon season is May-August.  I still have a few openings this month as well as August.
In 2016 we had another great fall season tarpon fishing in the Everglades.  As usual the fall migration did not disappoint.  It doesn't matter if you fish with spinning rods or fly tackle, tarpon fishing the Everglades is an adventure you will not forget.  October and November are prime time for tarpon in the Everglades.
All of my open dates in November are already booked, but I still have October 5th, 6th, 7th, 13th, 16th, 17th, 21st-23rd, 29th-31st.
Follow us on Facebook and Instagram for more frequent updates.
Keep the line tight and bow when they jump!
Capt. Mark Bennett
Follow us!!!