Fly Fishing for Tarpon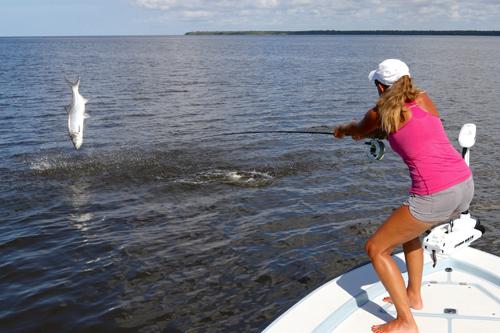 I do all of my fly fishing trips for tarpon in the Florida Everglades.
The vast wilderness of the Florida Everglades is truly the last frontier in the U.S. for the fly fisherman that wants to target tarpon in an un-pressured natural state.
March, April, late September, October and November are the peak months for the migration through the Everglades.  I fish the Everglades exclusively during that time period.
For more information on my Everglades fly fishing trips: Gladestarpon.com