Fishing the Backcountry for Snook and Redfish.

I am often asked simply, where do I fish?
Though it is a very simple question, it often requires a somewhat complicated answer.
Essentially, I fish the legendary Charlotte Harbor estuary and all of it's surrounding waters.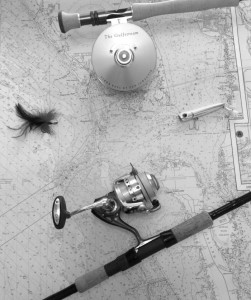 Many different species of game fish live in our inshore waters. Just as vast as the species that are available are the different types of terrain we seek them in. From beautiful white sand beaches, shallow bays, lush grass flats, numerous oyster bars, sand bars, shoals, never ending miles of mangrove lined shorelines, brackish rivers and tidal creeks. We also have tons of man made structure that I didn't even mention.
One look at a chart of our area will show you we have no shortage of places to explore and fish.
Although the Boca Grande/Charlotte Harbor area is best known for the thousands of tarpon that migrate here in the summer months, it is also a top destination for inshore light tackle fishing as well. Snook, redfish and trout are our main targets the other four months of the year. We use a variety of live baits as well as artificial lures on very light tackle.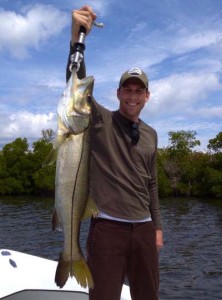 The Boca Grande/Charlotte Harbor area is known to have the finest flats and backcountry fishing the state has to offer. Unlike so many of the overpopulated, over fished areas around the state. Our estuary holds large numbers of snook, redfish and trout as well as a host of other species.
The snook, just one of the great game fish that lives in our area. Snook average from 5 to 10 pounds and snook from 15 to 20 pounds are not uncommon. We fish fall through spring for snook.
Intense strikes and lightning fast runs is what makes the snook one of the most sought after game fish in the world.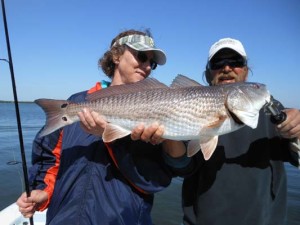 Redfish another great game fish that also inhabits our waters year round. They also average 5 to 10 pounds. It is not uncommon to catch redfish in less than 12″ of water. Although the redfish is primarily a bottom feeder, they will eagerly inhale topwater plugs as well as a host of other artificial lures and live bait.
On light tackle, the redfish is a very formidable adversary.
The excitement of catching redfish on light tackle is hard to beat.
Snook and redfish are residents of our area providing plenty of action throughout the year. These fish live in and around the backcountry creeks, dense mangrove islands and sheltered back bays.
For Information and reservations:
Capt. Mark Bennett
(941) 474-8900

Follow Us!!!
Snook Fishing Charters