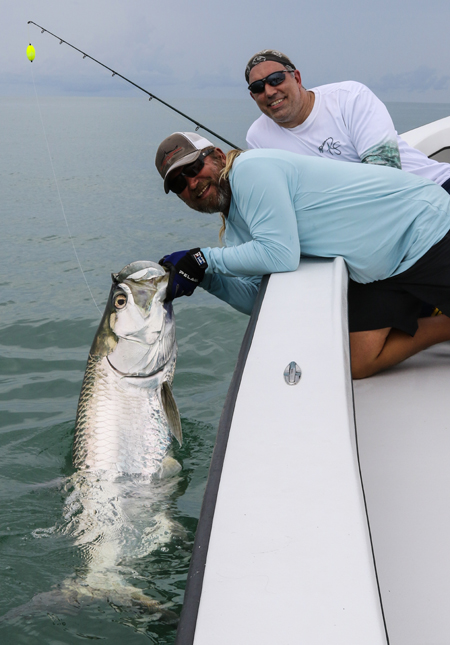 The weather this season so far has not been what we expected.  A few great days then a few ok days and a few days we couldn't even go.  Not the normal summertime weather pattern.  The season is just getting started so there is still time for the weather to straighten out. Bait is everywhere.  Threadfins, red minnows and crabs flowing around the moons.  Tarpon have been around the passes, on the flats, in the bays and along the beaches.
Here in the Boca Grande area peak tarpon season is May-August.  I am still open June 27th.  I have a few more openings in July and August as well.
In 2016 we had another great fall season tarpon fishing in the Everglades.  As usual the fall migration did not disappoint.  It doesn't matter if you fish with spinning or fly tackle, tarpon fishing the Everglades is an adventure you will not forget.  October and November are prime time for tarpon in the Everglades.  Our dates in November are already booked, but I still have a couple prime days left in October.
Follow us on Facebook and Instagram for more frequent updates.
Keep the line tight and bow when they jump!
Capt. Mark Bennett
Follow us!!!